Night at the Pool
On, August 29th, we held our karate class in the pool at the Park District. This was a interesting event with a lot of fun and was quite an experience. It was a typical class that just happened to be in water this time and much more challenging. We did our usual basic kicks, punches and blocks.

We were joined by the Williamsville dojo! It was nice having them with us and are looking forward to futures events with them!! Thank you for participating with us. it is always great having you.

We have to say that Senseiís favorite techniques were when we did down punches and foot sweeps. These basic moves were quite splashing experiences.
Lunge Punches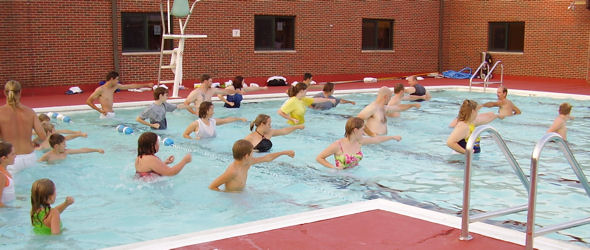 Down Punches
Basic Punches