Natsu Keiko IV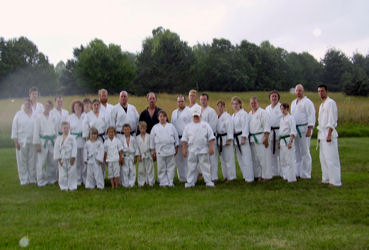 Our 2006 Natsu Keiko turned out well. There were a lot of new students who joined us as well as many dedicated students. Thank you to all who joined us during this event. Thank you to Sensei Dugan who held this event for us (at no charge).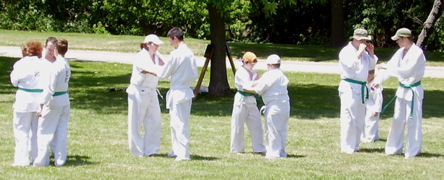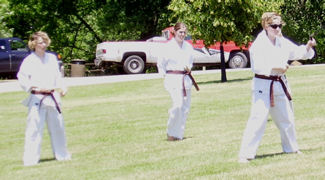 We started off with the Kyu belts practicing kicks with inner tubes. During that time, the Black Belts worked with their Katana. While the Black belts went on to Bo tai bo, the Brown Belts worked on Nunchuckus. They practiced their Katas as well as targets with apples. The Green, yellow, and white belts went with Sensei Roberts to learn basic Judo.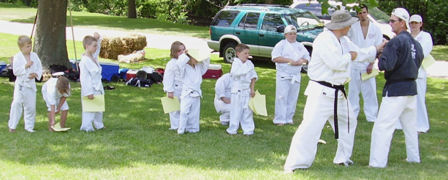 The White/Yellow belts were taught about Kumite and how to avoid
being in an opponents striking zone.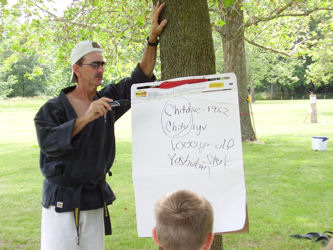 As the day progressed, Sensei Dugan gave the history of Yoshukai Karate. This was information that is greatly appreciated, since this is where Yoshukai Karate Alliance had come from. The Black and Brown belts had a time with Katas Blindfolded! Yes.. BLINDFOLDED! Now that was a sight to see, watching them as they moved aimlessly around trying to maintain balance and structure.