Vol. 3 Issue 3 October 1, 2006
We know the Yoshukai patch design is Yata No Kagami,
which stands for Truth, Beauty, and Goodness.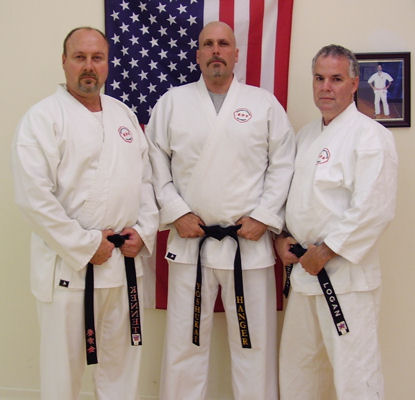 It only seems appropriate to put these 3 inseparable friends together
inside our patch. We still have not decided who is truth, who is
beauty and who is goodness!