Our Visits to Williamsville

Mr. Schreiber, Ms. Schreiber, Dawn Johnson and Jeffery Schreiber took a nice little ride over to the Williamsville dojo to pay them a visit. We like to try to do this on occasion to say hi to our fellow students. On one visit, they just happened to be having karate outside. Following are some pictures that were taken: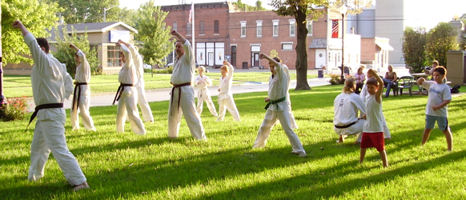 Sensei Dugan has also made a few trips down there to visit. It is always nice to practice w/our fellow Yoshukai brothers and sisters once in awhile and having them join us! Keep up the awesome work Sensei Roberts and Sensei Bottrell. You guys seem to have gained the respect from your students as all Senseiís should. We are very proud of you guys!